There is no getting around it; divorce is one of the toughest things you go through in life.
I became an attorney specifically to deal with families going through these difficult times.
After practicing family law in New Jersey for a number of years, I noticed how many of you cannot afford an attorney to represent and advocate your interests.
Maybe you started with an attorney, but the money ran out.
Maybe you just didn't have the thousands of dollars required to hire decent representation for your family issue.
The point is…you need help!
My Story
I'm the middle of three brothers, so I know drama!
I went to law school because I wanted to practice family law.  I like the interpersonal connection with the clients and I can see the result of the case right away.  However, after a few years, the daily drama of it all got to me.  I needed a break and started practicing in another area of the law.
I still missed the part of helping people with their divorces and family law issues and I wanted to find a way that I could still help.  That's where the idea for this web site was born.  I can help people who can't afford to get the help from hiring an attorney, the people who need it the most.
I have practiced family law in New Jersey and I have seen what happens when pro se people appear in court and don't know what they're doing.  Especially when their spouse is represented by an attorney.
It's not as if it's their fault either; nobody is there to help them!
The courts can't give legal advice.
Many people are not accepted into State Legal Services programs, programs that are limited due to lack of resources.
Average initial divorce retainer for an experienced family law attorney:

 

$5,000-$8,000
If you're in the middle of a divorce and looking for information and clarity, you're in the right spot.
Are you dealing with a family law issue and don't have an attorney to represent you?  If you're representing yourself, this is the site for you.
The court system is not designed in a way to help people representing themselves, or who are "pro se."
Don't get me wrong.  I'm not suggesting you don't need an attorney.  If you can afford a decent family law attorney, hire one.  However, many of you can't, or had an attorney but the money ran out and now you're on your own.
Divorce and custody issues are too important to just "wing it."  That's why I am developing this resource…for people like YOU who need assistance, but don't have the resources to have private representation.  By using the information here, you will at least be able to walk into court with an education that would take you hours and hours to piece together yourself.
Statistics on the number of people in family law cases without an attorney are not widely available, but the statistics that are around are telling.
Percentage of divorce cases in California with at least one party without an attorney

70%

Chance of first time marriages ending in divorce

40%
I'm not here to get you to retain me as your private attorney.  In fact, I'm not even taking private clients.  My focus is on helping as many people who don't have attorneys as I can.
Many attorneys charge for consultations and the free consultations often leave you with more questions than answers.
As you can see from this site, my goal is to provide free and informative content so you have a better understanding of the issues you might be dealing with and how best to prepare for them.  I try to write about as much as I can, but if you do not see any posts on a topic that you have questions about, contact me and I will do my best to cover it, or at least point you in the right direction.
Click Here to subscribe to my newsletter and I will send you free updates and information to help you navigate through the court system and address the common issues you will most likely face.
If you do not have an attorney you need to understand what is going on in your divorce and how to make the best presentation to the court.  I welcome the opportunity to help you navigate your journey through your family law situation.
Be sure to check out my expert blog on YourTango.com and you can find me on The Huffington Post, The Good Men Project and DivorcedMoms.com.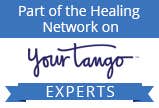 You might not have an attorney by your side, but you will have the information you need to represent yourself with confidence and integrity.